Flooring – FABULOUS FLOORS ATLANTA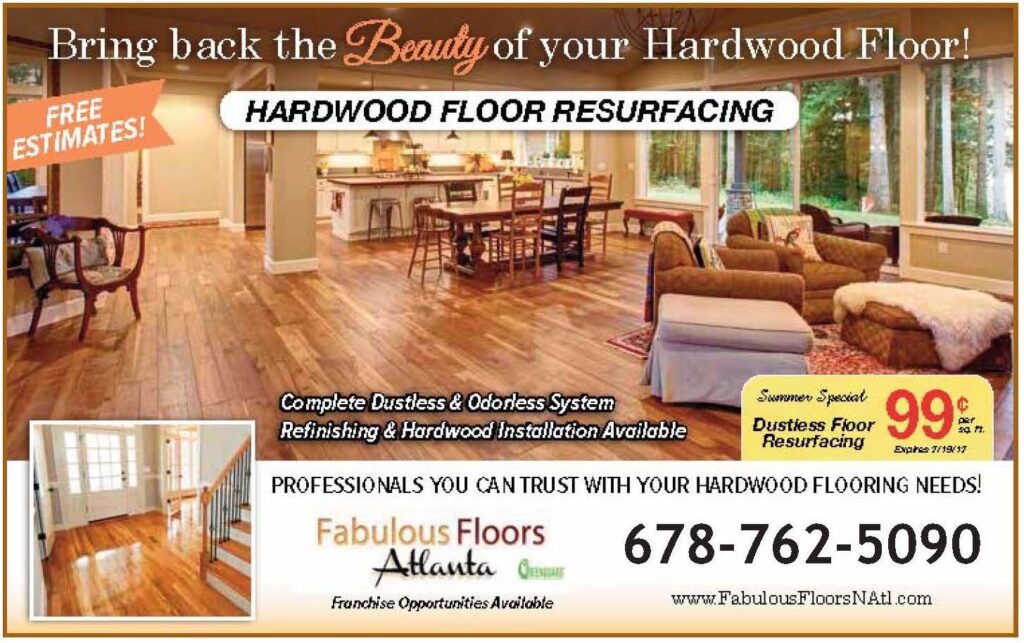 FABULOUS FLOORS ATLANTA
345 Rhodes Chase Court,
Alpharetta, Georgia, 30004

678-762-5090

Hardwood refinishing, resurfacing. Serving the greater Atlanta area
with high-quality, affordable hardwood floor refinishing and resurfacing.
Starting at only 99 cents per sq. ft. Professionals you can trust
with your hardwood flooring needs.
Over 30 years of combined experience in refinishing, resurfacing and the renewal
of residential and commercial hardwood flooring.
See The Current Published 48th Edition of the Atlanta Christian Business Directory
Page By Page Online - Click Here
Contact Information
345 Rhodes Chase Court, Alpharetta, Georgia, 30004