Plumbing – ADVANCED PLUMBING SERVICES
Plumbing

ADVANCED PLUMBING SERVICES
4160 Logan Drive, Unit 1983,
Loganville, Ga. 30052

770-466-0199
Frank Smith, Master Plumber
Advanced Plumbing Services
has over 35 years experience
in dealing with residential and commercial plumbing.
From new installations to repair and replacements,
Frank is certified and licensed to handle the most difficult of plumbing situations.
If you need a name you can trust and
a company that you can depend on,
let Advanced Plumbing Services be the company
to give you the service you need and expect.
One call is all it takes to have
Frank Smith, Master Plumber,
to relieve you of all your plumbing worries.

www.CallAdvancedPlumbing.com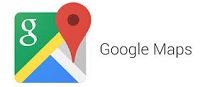 See The Current Published 48th Edition of the Atlanta Christian
Business Directory Page By Page Online - Click Here